---
Easy-to-use features and an intuitive interface simplify scheduling, billing, reporting and other daily tasks and provide you with the efficiency that is essential for you to stay competitive and expand services.
Enjoy major workflow advantages through one-screen access to multiple types of information and functions. The dashboard helps you manage your time and outstanding work-to-do by drawing attention to the information you need most.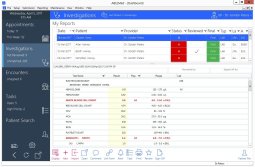 Billing and Accounts Receivable
HCAI/WSIB eClaims
Telus eClaims – fast, accurate electronic insurance claims processing
OHIP billing and Outcome Reporting
MOHLTC Physio billing guidelines support
Financial adjustments including write-offs
Aged Receivables reporting
Detailed audit trail (invoices, payments, adjustments)
Pre-submission claim verification
Integrated Billing Sheets
Super codes to facilitate quick billing entry
Patient and Resource Scheduling
Multi-provider and resource scheduler
Full drag and drop appointment movement
Single and multiple location scheduler view
Quick and easy recurring appointment entry
One click access for most administrative functions
Appointment confirmation and note attachment
Day and Week-At-A-Glance Day Sheets
Automatic patient appointment flags
Appointment attendance reconciliation
Group/class scheduling
Extensive scheduler views and customization
Tracking of unscheduled pending treatment, missed appointments and cancellations
OntarioMD certified EMR
Clinical documentation within the client record
Client progress notes and remarks
Evaluation, Re-Evaluation and Discharge reports
Extensive referral tracking management
Integrated encounter templates
Database integration with Microsoft Word
Automated carry forward of encounter notes to reduce data entry time
Print/view client clinical records for any date range
Injury claim information maintained separately by claim within the client record
Therapist and resource productivity reporting
Revenue and referral reports for trend analysis
Individual location and enterprise (multiple location) production reporting
Patient Portal for automated communications
Adobe PDF Form Integration – create regionally mandated and custom forms such as WSIB, hospital, insurance, and patient intake forms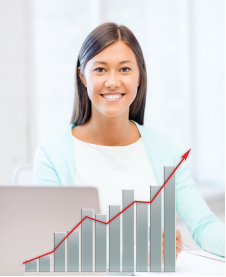 Learn more about how ABELMed can help optimize the efficiency of your clinic!
Have questions or want a demonstration? Call 1-800-267-ABEL (2235) and press 1, we will be happy to hear from you.